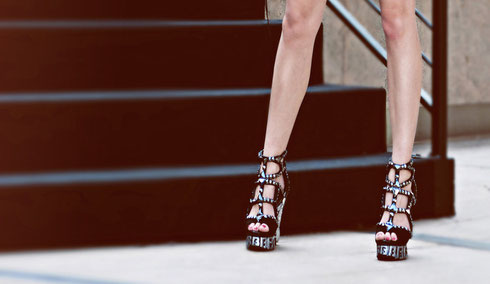 Twice year New York City becomes the fashion Mecca for the world.  Forget Paris, Milan, or Tokyo during mid-February and mid-September!  It's all happening in NYC, where an unbelievable amount of attention is focused on the events staged at Mercedes Benz Fashion Week.  As anyone who has ever attended any of these events or has followed the international press coverage of New York City Fashion Week well knows, the plaza outside of Lincoln Center becomes a runway stage of its own. Paparazzi and energetic fashion press anxiously await to photograph and publicize what attending celebrities are wearing, and certainly the frenzy of flashes and camera clicking out on the street threatens to eclipse the inside runway presentations themselves.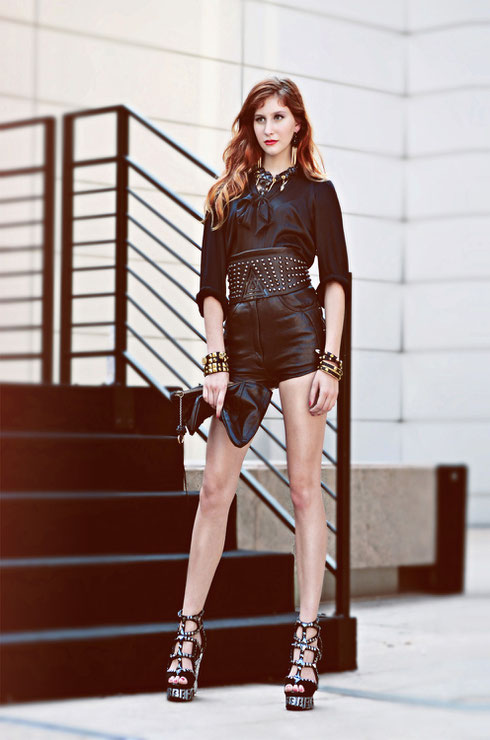 But this is a good thing. An exciting thing. A grand "see and be seen." Its one of the best fashion parades to be beholden. Everyone in attendance comes decked out in their finery, ready to be scrutinized by the sideways glances of known fashion editors and style doyennes great and small--not to mention the army of bloggers reporting the latest and most compelling 'trends' to occur both ON and OFF the runways.  Everybody wants to be part of this heady and glamour charged environment--myself included.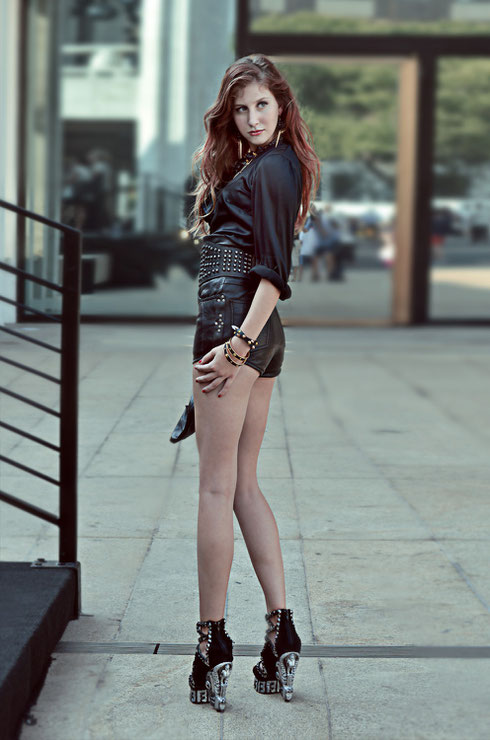 [Briana is wearing stylist's won clothes.  Shoes, hand bag and jewelry by Zack Lo.]
For the recent presentations of 2014 collections, I sent my friends Maria and Briana out onto the plaza in footwear selections from my new custom capsule 'Panic' Collection.  I am happy to report a favorable response.  New shoes from the upcoming collection--like 'Susperia' and 'Specter'--were undeniable hits in front of the cameras.  Naturally, I have never been know to design for the woman whose fashion choices are demure.  My new collection, which will debut in Taipei at IN Style [October 15-27, 2013], has a rock-star personality. Runway or walkway, these shoes are intended to demand some attention.
I hope you enjoy the preview that follows.

All my best,
Zack Lo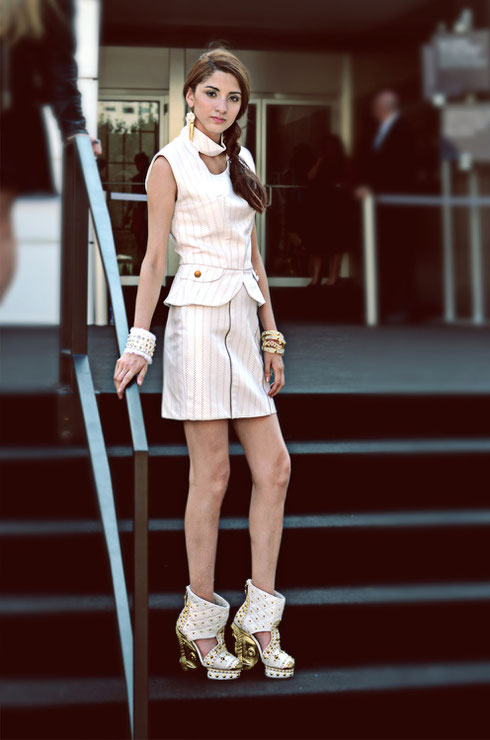 [Maria is wearing a white ensemble by designer Toni Lyn Spaziano.  'Specter' ankle boots are from Zack Lo 'Panic Collection.'  Jewelry by Zack Lo.]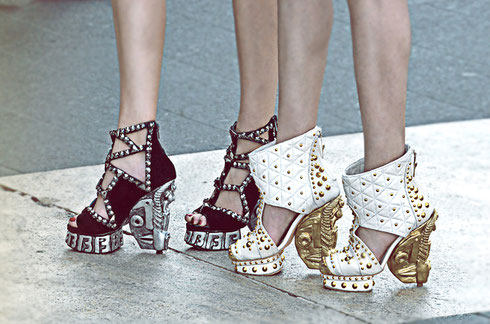 [Details of 'Susperia' and 'Specter' shoes from 2014 'Panic' collection by Zack Lo.]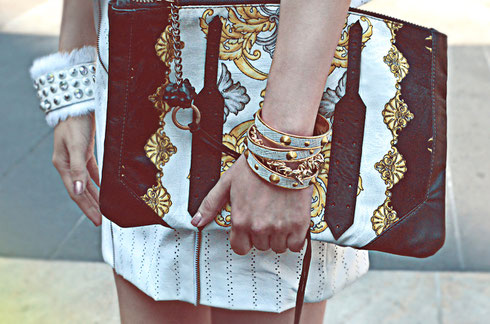 [Jewelry and Valise from Zack Lo's 'Virago' collection.]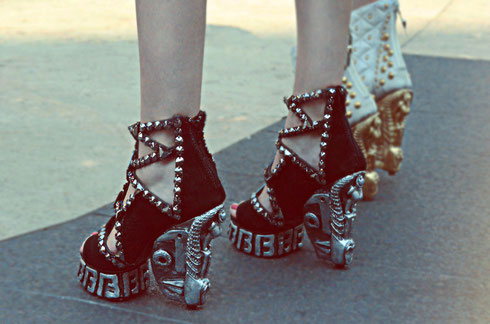 [Heel view of custom shoes from 'Panic' collection.  LEFT—'Susperia' black suede platform shoes with hematite Swarovski crystals. RIGHT—'Specter' ankle boots with quilted white leather and brass studs.]
Photography by Satina Cole.  With special thanks to Cathy King, Safari Model and Talent Agency.