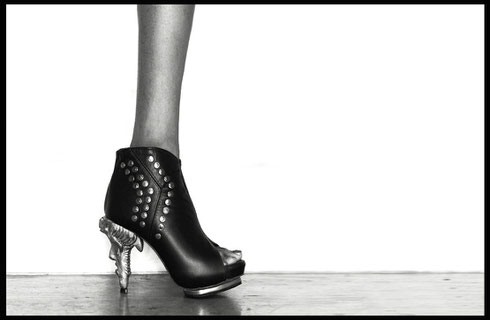 [Virago Chevron Ankle Boot]
I love spring--and all the good things the season brings. It's gets me thinking of summer ahead--of open windows, of sunshine and lemonade, of relaxed days and hanging out with friends in open air cafes late into the evening.  On the first day of May, my friend Siro and I experimented with some street wise looks for summer. I think she had a great time modeling for the day.
It was the first time she had a chance to check out in person my new Virago collection.  We both liked the boyish quality of oversized tee shirts and menswear hats--that chic look either borrowed or stolen from a boyfriend's closet.  Call it "haberdasher haute." And while the fashions we used trend toward the masculine--as Siro said, "These shoes are all woman."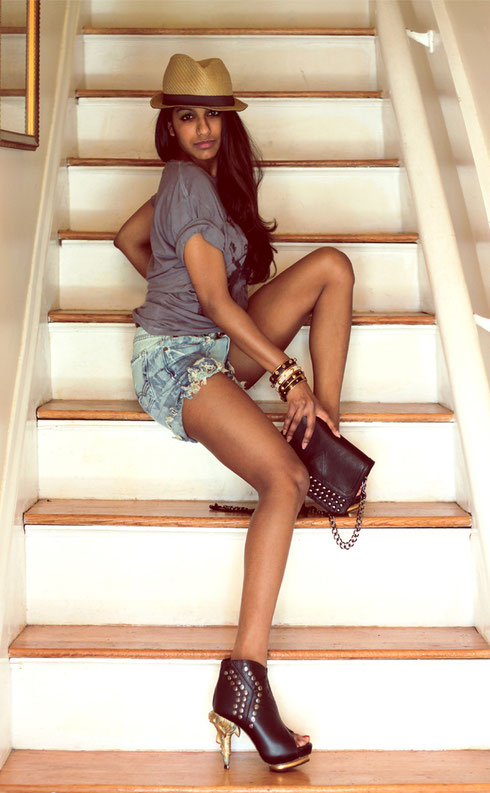 [Virago Chevron Boot, Virago Envelope Clutch, Virago Bangles.  Tee shirt is a custom "Morphologie" design by Zack Lo, and denim shorts hand distressed by ZL]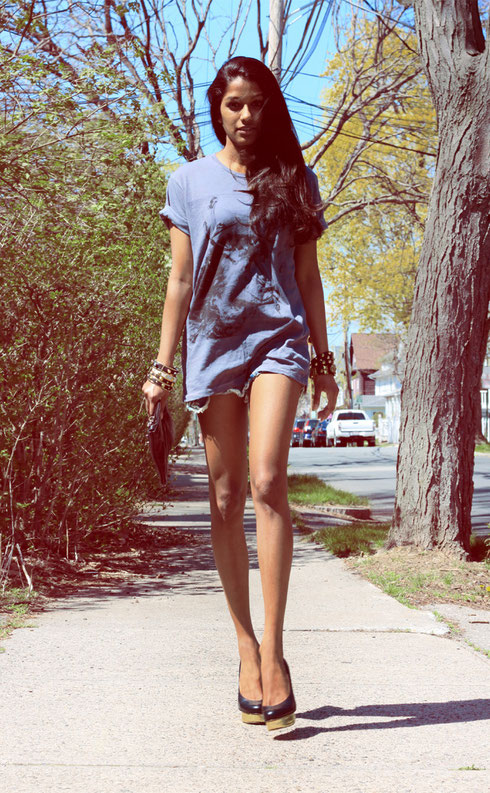 We shot both inside and outside my studio.  It felt so great to be outdoors again for the whole afternoon!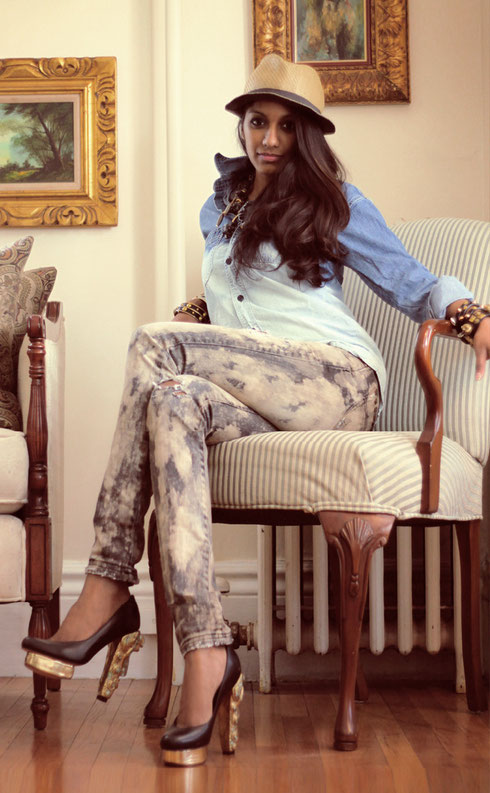 [Virago Codex pumps, with Virago cuff bracelets.  Dyed and distressed denim by ZL]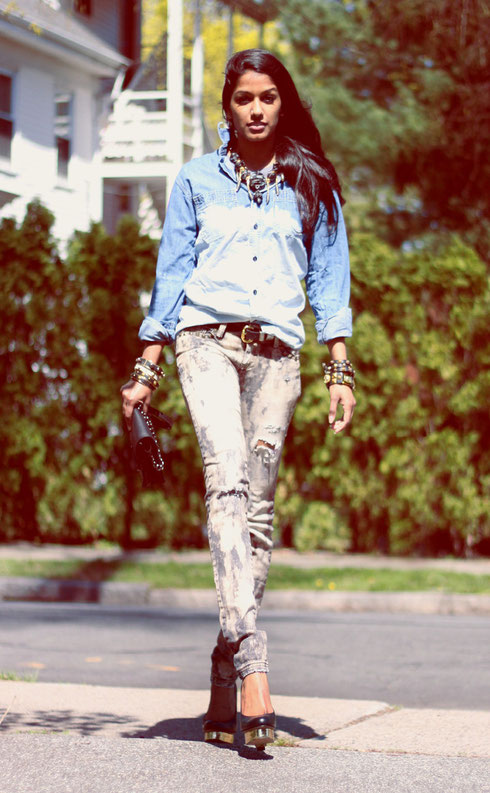 [Virago Visage neck piece, belt, bangle and cuff bracelets by ZL]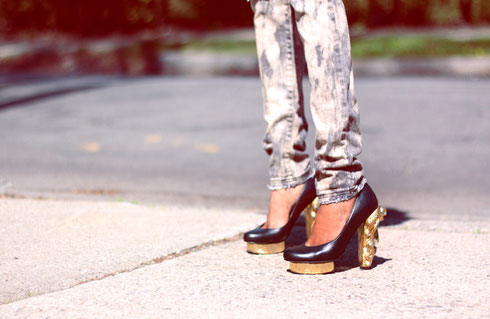 [Codex pumps from Virago collection, with sculpted Chimera heel]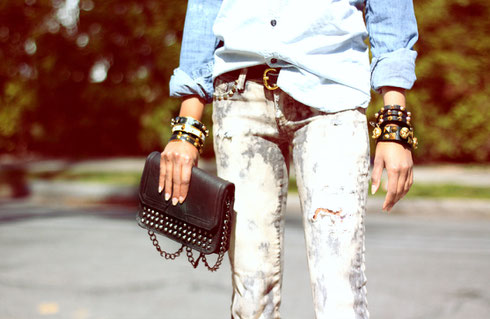 [Virago envelope clutch and bracelets]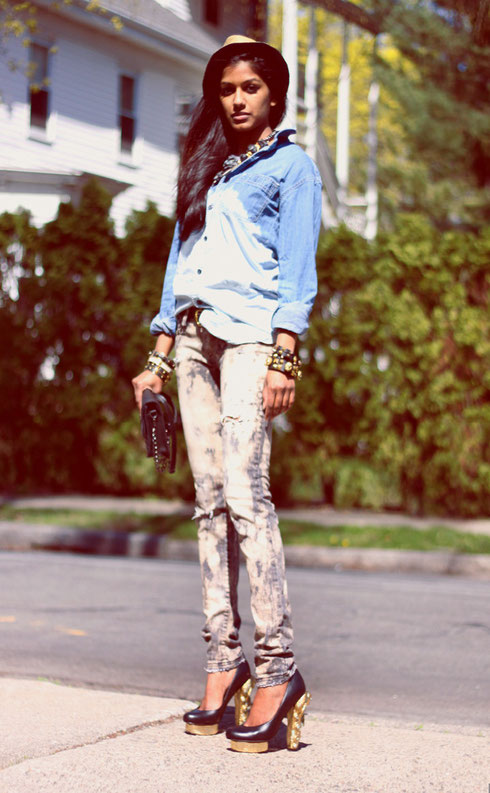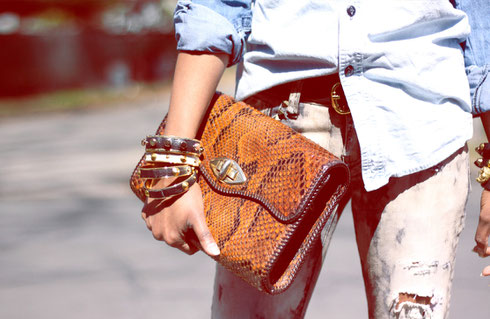 [Vintage python cluth; Virago bangles and belt by ZL]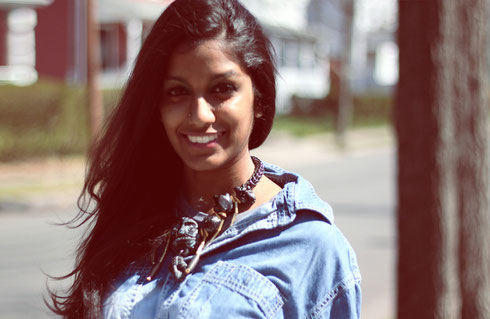 [Virago Visage Neck Piece]
Photos and Styling by Zack Lo