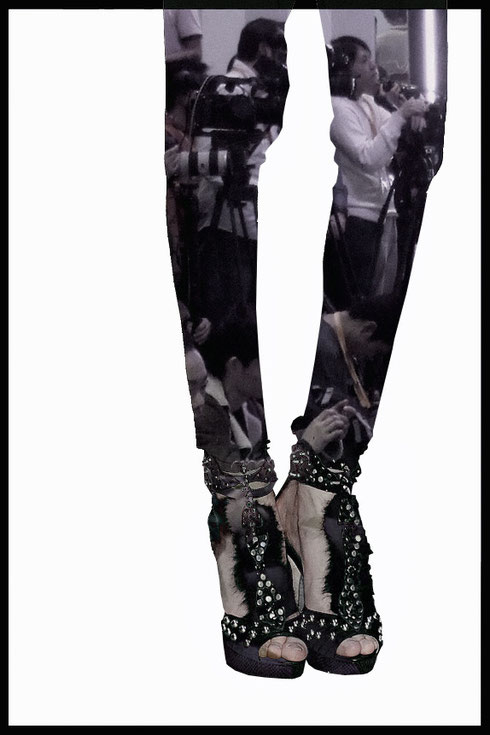 Earlier this year, I had the honor of previewing my new 'Virago Collection' for 2013 at World Boutique in Hong Kong.  Being invited by Taiwan Textile Federation, I was very proud to be a featured designer.  It was an inspiring showing of designers from around the world--and it was especially interesting to see trends emerge on the global runway first hand.  For me, as designer, I was presenting a more complete accessories line than I have in years past.  Everyone seemed most familiar with my previous shoe collections, like "Voodoo Circus" and "Risk." So I wanted to do something ELSE--so that I could better showcase the new goods.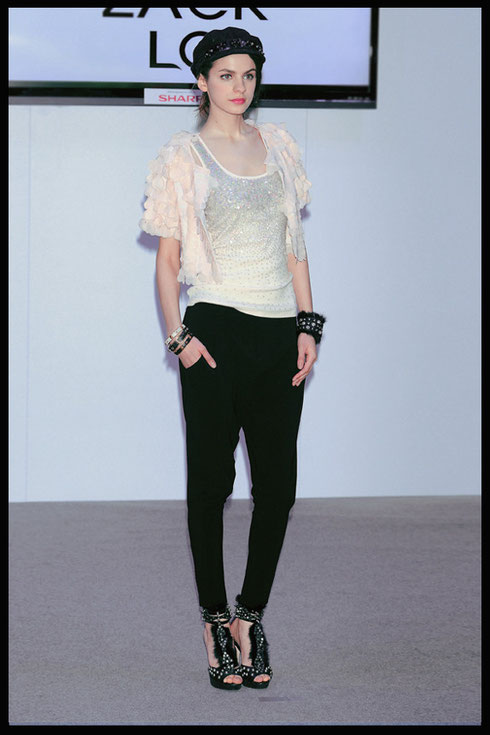 People are familiar with the grunge-luxe and Baroque boho styling of my previous collections--with such looks having been featured in magazines and on runways before.  So, I wanted to do something a bit different--something that wasn't psychedelic fur or disco glamour gowns.  Of course, I love these looks too, but because I was showing hand bags and jewelry as well as shoes-- this time, I wanted to go simple and trendy, to let my new 'Virago Collection' shine out, rather than be upstaged by elegant or funky fashions that I did not create.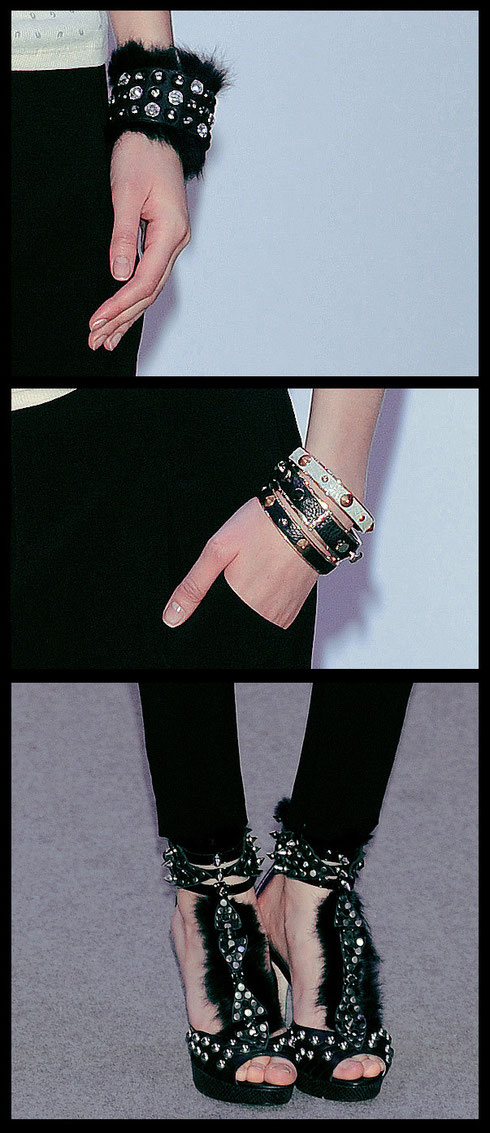 TOP—Crystal and Stud Fur-trimmed Cuff by Zack Lo
MIDDLE—'Virago' Collection Bangles
BOTTOM—Pyra Stud and Fur-trimmed Heels from "Punk" Collection by Zack Lo
As always with my personal taste, I wanted to show a little bit of the rock-n-roll chick. A little sporty and minimalist--but still big on style.  Something mod--an updated version of the Factory Girl with some reference to 1960's shapes--but not all tartan and paisley print either. It was the essence of icons like Twiggy and Edie Sedgwick that I was after--but mixed with the sensibilities of today's street wise punk aesthetic.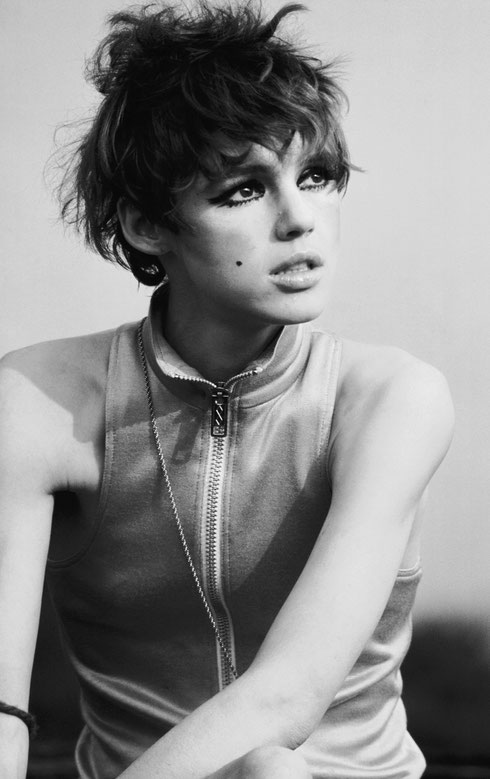 This is the "look" I had in my minds eye when I began creating 'Virago'. So here and now--in Hong Kong, in front of buyers and press from around the world--I had the opportunity to bring this vision to life.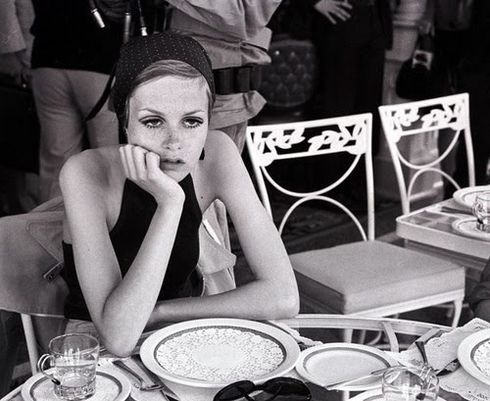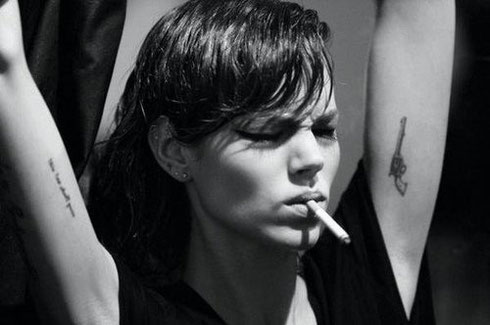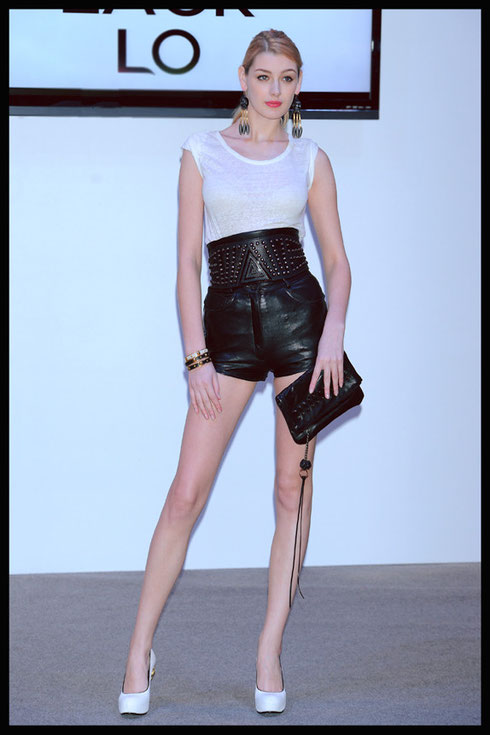 In the preliminary planning stage, I had frequent discussions about my inspiration with Zack Lo brand colleague and collaborator Lisa Koplow Nogler, and we started to style some parings for my Virago Pumps and distressed leather hand bags--as well as my new "Visage" neckpieces and bracelets.

TOP—'Virago' Collection Visage Earrings
MIDDLE—Studded Waist Belt [1] by Zack Lo [custom] and Leather Envelope Bag [2] from 'Virago' Collection
BOTTOM—'Virago' Pump in Snowcap White with Gold Chimera Heel
We knew we definitely did not want any thing too "princess" or too "military commando "for our looks. Instead we wanted mood and mystery, some layers. Some mixing of textures. Something with some drape maybe. But something with an edge too. Maybe a little sheer, but certainly not too revealing. Something a little tough, but still feminine--and definitely something that still says "HEY, I GOT ME SOME ROCK STAR GLAM ATTITUDE."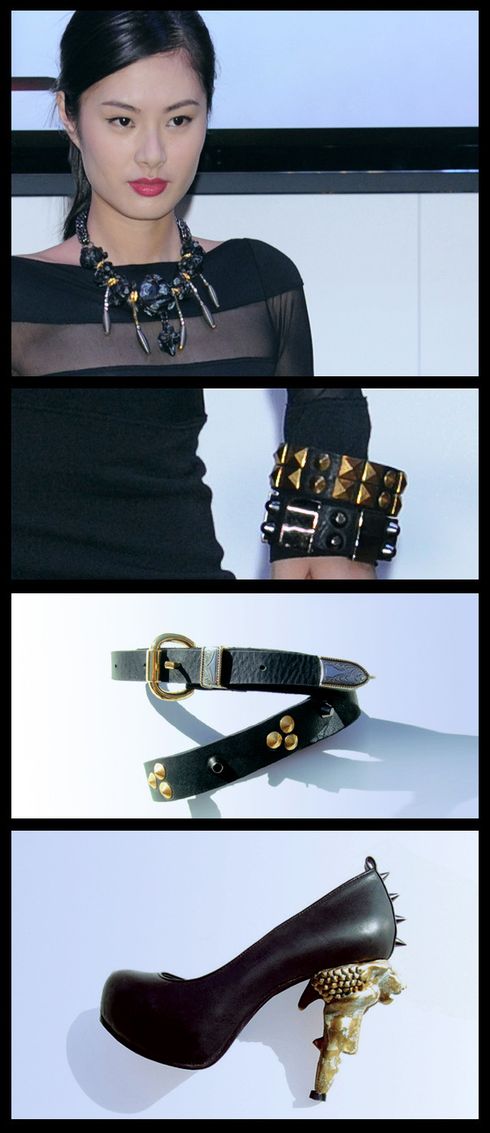 TOP—Visage Neck Piece from 'Virago' Collection
MIDDLE—Cuff Bracelets [1] and Belt [2] from 'Virago' Collection
BOTTOM—'Virago' Pump in Graphite with Gold Chimera Heel
Here is quick look at a few "Virago" inspired looks from my runway presentation--along with a quick video.  I hope you enjoy!
Special thanks to Cecilia Liu and Jennifer Chen, Taiwan Textile Federation [Taipei]
Styling by Lisa Koplow Nogler and Zack Lo.